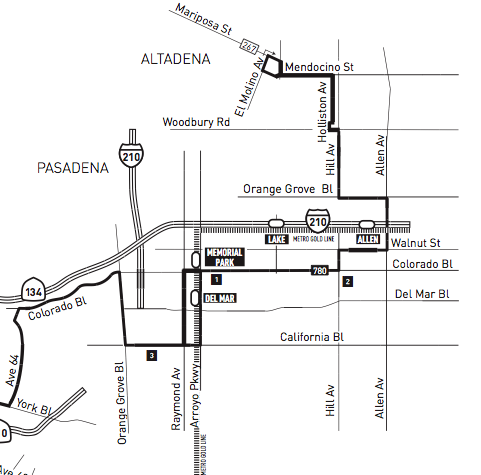 Town councilor Ruth Nielan alerts us to a plan by the Metro (LA County Transportation Authority) to cancel the 256 bus on or about June '09.  In Altadena, the bus travels on Hill, Holliston, and Mendocino, and provides access to the Gold Line Allen St. station, among other stops.
Metro will be holding a public hearing on Feb. 9 at 6 PM (during rush hour???) at their San Gabriel Valley office,  3449 Santa Anita Av, 3rd Floor, El Monte.
Persons unable to attend the hearings may submit written testimony postmarked through February 14, 2009. Correspondence should be addressed to:
Metro Customer Relations,
One Gateway Plaza, 99-PL-4
Los Angeles, CA 90012-2932
Attn: June 2009 Service Changes

Comments sent via e-mail should include in the subject line:
"Service Changes June '09" to customerrelations@metro.net or fax to: 213.922.6988.