A look at a few of the scenes at tonight's North Lake Open House:
Altadena authors (from left) Andre Coleman, Ellen Snortland, Michele Zack, and Jervey Tervalon at a meet & greet at Webster's Fine Stationery.  Michelle Hunevan and Revell Revati were also there to sign their works.
Wreck n Sow entertained the crowd in Galloway Alley.
The photos of Project: Altadena! were on display in the outdoor gallery.  Thanks to Molly TIerney, who worked so hard to make this happen!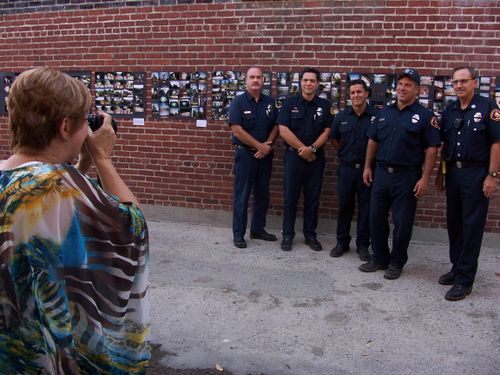 We photographed Debbi Swanson Patrick photographing firemen for one or the other of her many blogs!
(It was also great to meet so many Altadenablog readers tonight!)