by Timothy Rutt
Paco the Crimefighting Chihuhua, Altadena's fiercest domestic dog, met with his public Friday night.  Paco was the featured attraction at Fancy Food Truck Friday sponsored by Webster's Community Pharmacy, Webster's Fine Stationers, and Webster's Liquor, and he met and greeted many fans.  There were also plentiful TV cameras around to record the event. Oh, and there were food trucks.  Here, Paco and his impresario Eric Knight handle paw-tograph requests. More after the jump.
Paco, like most true heros, was modest about his accomplishments.  As a matter of fact, early on, he decided to take off running, but was persuaded to return to his adoring public.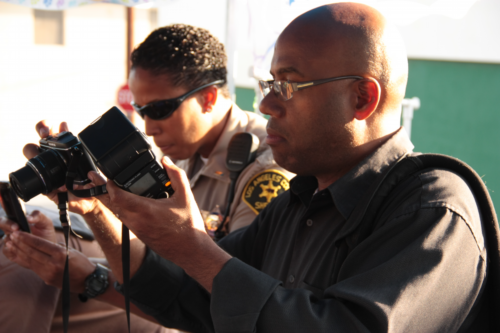 Here, Alta-photographer Ibarionex Perello takes a few images of Paco.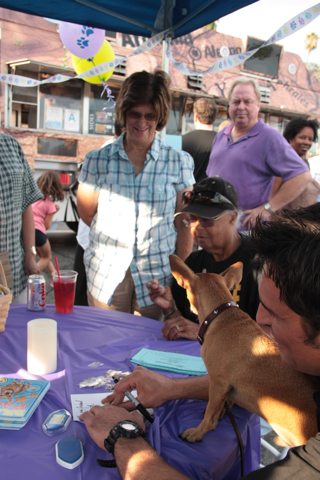 Paco fan Beth Owen asks for a paw-tograph.

Been there, done that .. get the T-shirt!
Fancy Food Truck Friday was a summer success.