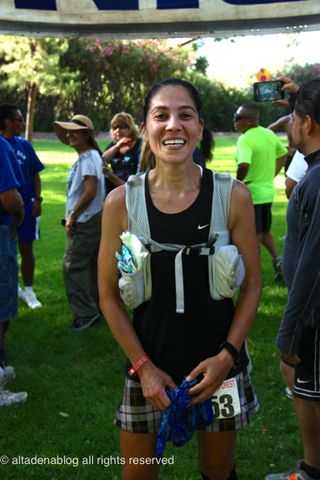 by Timothy Rutt
Altadena's Marisol Martinez smiles in triumph at the finish line of the Angeles Crest 100 Mile Endurance Race Sunday morning.  Martinez ran for almost 28 hours from Wrightwood to Loma Alta Park, coming in 30th.
As of this writing the other Altadena runner, Diana Treister, was on the last leg from the Millard Canyon checkpoint and ETA was about 10:30 AM. 
UPDATE: Diana Treister came in at 10:29 AM, finishing 41st overall, and #8 for women.