by Timothy Rutt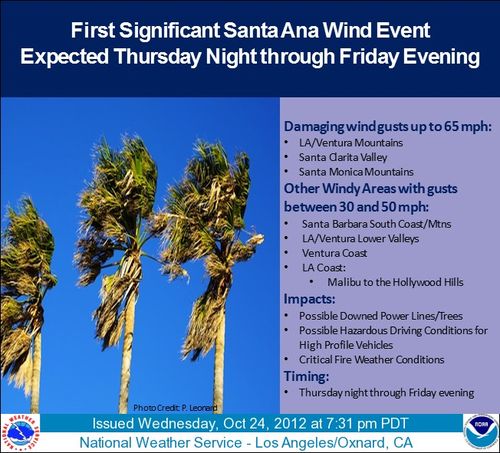 Here it comes again: the National Weather Service is saying that winds will sharply increase across the mountains and valleys, with gusts as high as 60 mph on Thursday night.
In addition, we are currently in a fire weather watch due to low humidity and criticially dry fuels tonight through Friday.  The Los Angeles National Forest and Santa Monica mountains are on high wind watch through Friday evening.
The Santa Ana winds will keep relative humidities low, perhaps in the single digits, which will create a potential for extreme fire danger from Thursday through Friday evenings.