by Timothy Rutt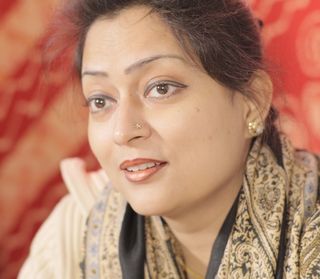 "Khyal: The Art of Raga" wraps up the season at the Folly Bowl, 1601 E. Loma Alta Drive. on Sun., Oct. 21.
Featured artists are Sangeeta Bandyopadhyay (vocal),  Paul Livingstone (sitar), and Subhajyoti Guha (tabla).
One of the leading classical vocalists of India, 
Sangeeta Bandyopadhyay
 is known around the world for her depth of artistry, pure vocal tone and mellifluous voice ranging over three octaves.  
International performing artist 
Paul Livingstone 
is one of the leading sitarists in America today.  He has been rigorously trained for the past 25 years in India and the US studying under the late Amiya Dasgupta, Rajeev Taranath and the living legend Pandit Ravi Shankar.  He has played around the US, Mexico, Europe & Asia.
The highly talented 
Subhajyoti Guha
 is young tabla player from Kolkata, India.  He is one of the new genre of tabla exponents who are taking this world pleasing North Indian percussion instrument to greater heights in the 21st century. 
The concert starts at 6 PM.  Suggested donation is $20, $10 for students.