by Timothy Rutt
The two candidates vying for the new Pasadena Unified School District representative seat will meet each other in a candidate's forum at the Altadena Senior Center on Jan. 30.
The Altadena Coalition of Neighborhood Associations (ACONA) and the League of Women Voters Pasadena Area (LWV-PA)  will jointly present the forum for candidates Hermond Dean Cooper and incumbent Kim Kenne from 7-8:30 PM.
Marge Nichols of the League will moderate the forum and present questions to the candidates, who will be given equal time to respond.  The audience will also be invited to submit questions as well, which will be given to representatives of the LWV, who will select the questions to be asked.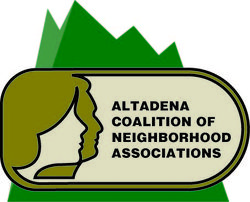 In addition to the questions, each candidate will present a brief statement both at the start and the conclusion of the forum.
This will be the first election where PUSD board members run by district, rather than at large.  Altadena comprises 87% of the voters in District 1, who will vote on March 5.