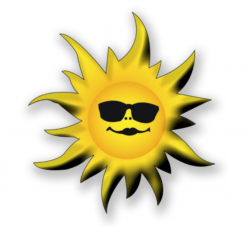 It's another busy summer weekend in Altadena -- let's go!
Friday, July 12
Library Summer Movie Extravaganza: For teens and up this week, the movie is "Warm Bodies" (rated PG-13; 95 minutes): A tormented zombie experiences a profound transformation after entering into an unusual relationship with the daughter of a military leader charged with eradicating the walking dead. As the unlikely pair build a tenuous bridge between the living and the dead, those on both sides of the battle begin to sense that nothing in their world will ever be the same again.  3 PM at the Altadena Main Library, 600 E. Mariposa St. , admission is free.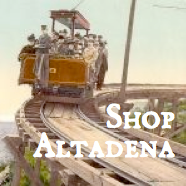 Fancy Food Truck Friday: The popular event returns to the Webster's parking lot today, from 5-9 PM.  This month's food trucks include Cousins Maine Lobster, Game On! Gourmet, Komodo, Mandoline Grill, Rosa's Bella Cucina, and Coolhaus.  AND the jumpin' sounds of the Jumpin' Flea Circus Players Ukulele Club will serenade you with familiar tunes in a new way. AND Websters' Community Pharmacy and Webster's Liquors are offering 20% off selected items tonight. Bring the kids, bring your friends, and enjoy an Altadena summer night.  2450 N. Lake Avenue.
Park after Dark: Swimming, sports, games, and so much more Friday and Saturday night at Loma Alta Park, 6-9 PM.  Something for all ages, and it's free.
Saturday, July 13
Bulk Trash Day: Athens Waste will pick up your bulk waste today if your normal trash day is Thursday.  Set it out by 6 AM. Go here for details on what is and is not allowed: http://www.altadenablog.com/2013/06/athens-services-announces-bulk-trash-days-for-june-july.html
Bulgarini Gelato Summer Movie Night: Tonight, see "Mariage al'italienne" (Marriage Italian Style) : Marcello Mastroianni co-stars as the irrepressibly carnal businessman Domenico, who discovers Sophia Loren's Filumena as a young prostitute and keeps her as his mistress and confidante. When he chooses to marry a young cashier instead of her, Filumena is furious, and resorts to a series of wild and hilarious ruses to win back his hand. Movies are always free. Dinner will be offered - by reservation only - for $13.50, which will include a homemade pasta dish, salad, and a drink.  Reservations may be made by Friday (the day before the film) by email at catering@bulgarinigelato.com or by calling (626) 376-7662. Dinner will be served at 7:30 PM, film begins at sundown. 749 E. Altadena Drive.
Park after Dark continues at Loma Alta Park, 6-9 PM.
Summer Concert Series: The Sheriff Support Group of Altadena continues its summer concert series at 7 PM with the arresting sounds of Orange County classic rockers Law & Disorder.  Come early and bring a picnic or enjoy food provided by El Patron Mexican Restaurant, or get a box lunch from the Park Bench Grill ahead of time.  The Altadena Rotary Club will have beer and wine available. Farnsworth Park Amphitheater, Lake Avenue and Mt. Curve.
Folly Bowl: The Folly Bowl continues to light up Altadena with a concert on Saturday, July 13 at 7 PM: Joe Beradi, Sykora, and The Philabosians will perform.  Bring refreshments and something warm to wear, and whatever you pack in, pack out. The Folly Bowl is at 1601 E. Loma Alta Drive.
Sunday, July 14
Open House:  The Altadena Sheriff Station will hold an open house from 12-4 PM.  Meet the station staff, and learn about CERT, mountain rescue, the sheriff explorer program, Neighborhood Watch, and lots more.  780 E. Altadena Drive
Community Center 10th Anniversary: Meanwhile, next door, the Altadena Community Center celebrates ten years of service, also from 12-4 PM.  Free food from El Patron Mexican Restaurant, Altadena Rotary is running the bar again, and the Altadena NAACP will provide cake, wth music from the Altadena Youth Jazz Band.  Starting at 2 PM, take a tour of the building and hear presentations from all the community groups that are headquartered there. 730 E. Altadena Drive.
Ice Cream Social:  The Pasadena area League of Women Voters is holding an old-fashioned ice cream social, open to the public and for all ages, at Memorial Park in the middle of Sierra Madre.  Music by the Night Flight 5-piece band will entertain guests who will be enjoying ice cream sundaes with a choice of luscious toppings -- hot fudge, toffee, strawberries, peaches, sprinkles, nuts, M&Ms, whipped cream with a cherry on top. All the Fosselman's ice cream you can eat for $10 for the first adult, $5 for each additional guest and children under 13 are free. As an added treat, giant waffle bowls will hold the ice cream.  Reservations and information are available by calling 626-798-0965. Walk-ins also welcome.  
Bastille Day at the Ale House:  Celebrate Bastille Day with a French red wine and Boeuf Bourgogne for $10 a plate at the Altadena Ale & Wine House, 2329 N. Fair Oaks Avenue, starting at 4 PM until it runs out.
California Shakespeare Ensemble:  this is your last chance to see "Shakepeare's LOVERS," a collection of some of the best love scenes, in an evening of outdoor live theater at Farnsworth Park.  For mature audiences, admission is $10, but no one will be turned down for lack of funds.