from the Altadena Sheriff Station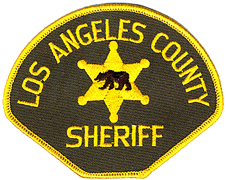 One of the biggest online shopping days of the year is "Cyber Monday". Cyber Monday is a marketing term for the Monday following Black Friday, created by companies to encourage people to shop online. Shopping online is an extremely convenient way to purchase your holiday gifts and the Altadena Sheriff's Station wants you to remember safety tips while shopping online: 


Shop at secure websites. When paying, make sure the website address begins with https (the "s" at the end means it's secure). It also means the website encrypts the information it sends. 
Packages that sit on a porch or door step are more likely to be stolen. There have been cases where thieves will drive behind a delivery truck and wait for the driver to leave the package on the porch or doorstep and then steal the package. 
If possible, send the package to a relative or neighbor that is home during the day and is expecting the package. 
Always try to request signature confirmation on deliveries. This will ensure that the delivery person won't leave the package unattended. 
Send packages to your work rather than your home. This will ensure that you receive the package or someone will sign for it if you are not available. 
If you prefer to shop in the store, remember the holidays are a busy time of year and everyone has a lot on their mind. Criminals are looking to take advantage of you while you are at your busiest. 
Remember these tips when you're out shopping for your holiday gifts: 
A woman should hold her purse close to her body, with the opening facing toward her. When walking with another person, the purse should be held between the two. 
Stow your purchases in the trunk of your vehicle. You may be tempted to throw your purchases in the back seat of your vehicle and return to continue shopping. If your purchases are in plain view, you may return to find your car windows smashed and your presents stolen. 
Save your most expensive purchases for last, so you can head straight home. 
Never leave your purchases unattended, even for a few minutes. 

If you see any suspicious activity either close to your home, or while you are out shopping, call the Altadena Sheriff's station at (626) 798-1131 or 9-1-1 in an emergency.