by Timothy Rutt
Park Bench Grill, 2470 N. Lake Avenue, has announced some holiday specials, menu change-ups, and a special discount for those who serve.  Patrice Quishenberry, who co-owns the restaurant with her husband, Chef Larry Quishenberry, says "The community has been extremely supportive and we are so appreciative of that."
Happy hour: for December and the holidays, Chef Quishenberry is bringing back its entrée happy hour with half price for anything on the menu Monday through Thursday from 3-5 PM.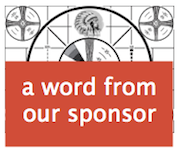 Uniformed service discounts: The Grill is offering a special discount for those who protect and serve:  that means local law enforcement (police/deputies/CHP), EMS and ambulance personnel, firefighters, and military personnel will get 50% off their bill.  No ID or coupon required -- just show up in uniform.  "It is our way to show thanks and appreciation for all that they do for us," co-owner Patrice Quishenberry writes us.
Delivery: 
Can't make it to the Grill?  They offer delivery service thru
LABite.com
. 
And, while the Grill doesn't serve alcohol, you can BYOB for no cost or corkage fee.
Park Bench Grill is open for lunch and dinner  Monday thru Thursday 11-8 and Friday and Saturday 11-9, closed Sunday.  Parking is available on the street or in the Webster's parking lot. 
Our previous article is here.