from Mentoring and Partnership for Youth Development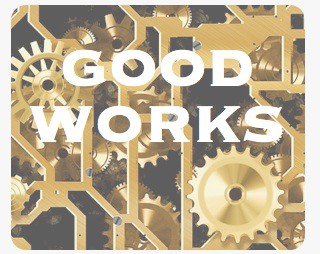 The Christmas and New Year's holidays were a season of service for members of Mentoring and Partnership for Youth Development (MPYD), the young men's mentoring program based at John Muir High School. MPYD students spent the Saturday before Christmas handing out gifts during the Altadena Sheriff Station's annual holiday food and toy drive, held at the Altadena Community Center. New Year's Day found MPYD students gathering in the pre-dawn darkness to usher Rose Parade spectators into several parking lots managed by Sharp Seating, the official grandstand provider for the Tournament of Roses.  
"Public service and employment readiness are important goals of our program," said MPYD chairman Tecumseh Shackelford. "The Sheriff's Department toy drive and Sharp Seating parking are annual projects that reinforce those goals. And our guys just love to participate!"  
Mentoring & Partnership for Youth Development is a non-profit organization dedicated to promoting character development and academic success among at-risk male teens in the Pasadena/Altadena area.  For more information call (626) 396-5600, ext 82010 or visit www.MPYD.org or www.Facebook.com/MPYDfriend  
 Pictures after the jump.
Photo 1:  MPYD student Jessie Grant rolls out some holiday cheer during the Altadena Sheriff's Station food and toy drive
Photo 2:   MPYD students prepare to distribute gifts with Captain John S. Benedict, commander of the Altadena Sheriff's Station.  
Photo 3:   MPYD students like Chris Ballew kept Sharp Seating's Rose Parade parking lots running efficiently on New Year's Day.  
Photo 4:   MPYD students and staff pose with Sharp Seating parking lot director Allen Andrews (second from right).