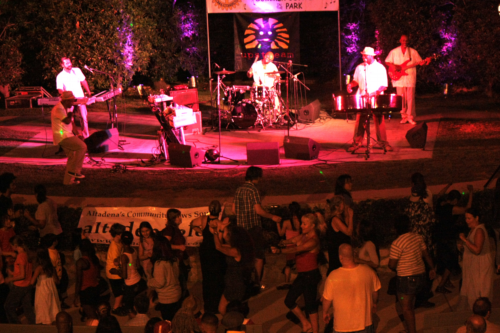 The Caribbean band "Upstream" got the Farnsworth Park crowd out of their seats (and in this case, in a conga line) at last night's Sheriff Support Group summer concert.  They played everything from originals to Bob Marley (even a reggae version of Van Morrison) after closing with an island-flavored version of "I Gotta Feeling" from the partly-from-Altadena band Black-Eyed Peas.

Bandleader Haile Blackman was the consummate showman throughout the evening.

The dancing started early and never let up!