by Timothy Rutt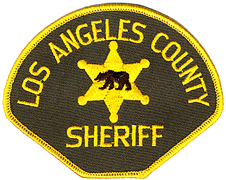 Los Angeles County sherifff's deputies are working to resolve a barricaded suspect near the Ralphs Shopping Center in La Crescenta.
According to a release from the sheriff's department, the incident began about 5 PM tonight.  Currently, LASD crisis negotiators and Special Enforcement Bureau deputies are working with Crescenta Valley Sheriff's Station deputies to work on a peaceful resolution to the incident at the 2600 block of Foothill Boulevard in La Crescenta.
That section of street, between Rosemont and Raymond Avenues, is closed, as is the entire Ralphs shopping center and other streets around the area, "to keep the suspect from leaving and endangering others, and to keep public from entering the area and possibly getting hurt," according to the release.  As of 8:20 PM, the incident is still ongoing.
UPDATE:  PSN reports that gunman was found dead of an apparently self-inflicted gunshot wound at the Verizon store in the shopping center.