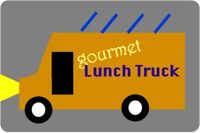 The Websters companies (Fine Stationers, Community Pharmacy, and Liquor) are promising a treat for the next Fancy Food Truck Friday gathering on Aug. 12. 
Participating trucks are:
Grill 'em All
India Jones
Greenz On Wheelz
Hungry Nomad
Shrimp Pimp
A Rockin Ice
And -- according to WFS's Lori Webster in her latest email -- special guest for the evening will be Paco the crime-fighting chihuahua.  If you've always wanted to meet a superhero face to, uh, muzzle, this will be the time!  Fancy Food Truck Fridays runs from 5-9 PM.