by Timothy Rutt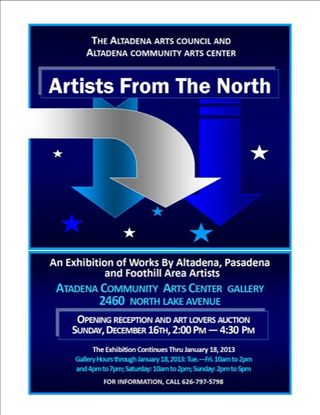 "Artists from the North," the Altadena Arts Coalition's first exhibition in its new space, opens with a reception and auction on Sunday, Dec. 16, from 2-4:30 PM.
The exhibit will be held at the Altadena Community Arts Center Gallery at 2460 N. Lake Ave.
The exhibit continues through Jan. 18.  Click the graphic for more details.