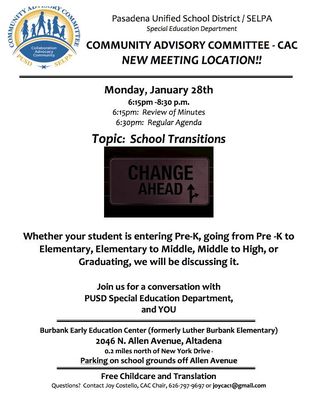 The January meeting of the Pasadena Unified School District/SELPA Special Education Dept. Community Advisory Committee will meet Monday, January 28, at Burbank Early Education Center (formerly Burbank Elementary), 2045 N. Allen Avenue, Altadena from 6:15-8:30 PM.
Topic is  School Transitions: a converstion with PUSD Special Education Department, for students entering pre-K, moving to elementary, middle or high school or graduating.
Free childcare and translation available.
.