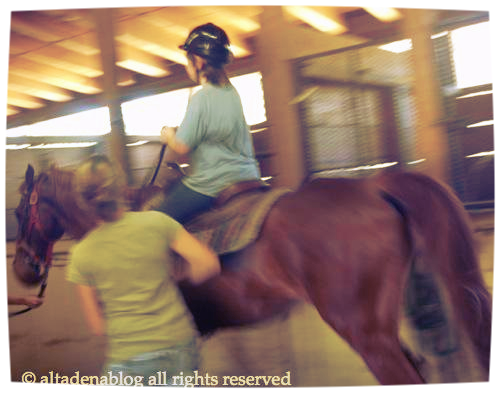 It's summer, and time for camps of all kinds.  Altadena Stables at 3064 Ridgeview Drive runs a summer camp for young riders.  Karin Bugge (the Altadenahiker), a horsewoman herself, shared this picture of the camp in progress.
"If you wonder about my interest in Altadena Stables, it's one of the few vibrant public stables still left in the San Gabriel Valley," she writes.  "When we lose a stable, another doesn't step in to take its place. And for those who are  horse lovers or owners like myself,  we want to keep this lovely bit of rural Altadena alive and thriving."
For more information about Altadena Stables and summer horse camp, call (626) 797-2012.