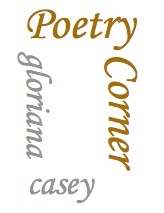 "The Bear Went Over The Mountain..."from gloriana casey
The Bear went over the mountain
to see what he could see.
He saw another stuck hiker;
how many..... would this be?
Bear mused about these strange people,
 and just how strange they would be
If Volunteers were not willing
to set these hikers free?
And citizens too, they wondered
as copters filled their sky
since Edison work is done  now,
why do so many fly?

The Cougar, he  joined the Bear then,
Deer and Owl came next.
A council to save the humans,
NOISE----- really had them vexed!

For NATURE is kind and loving,
but a task master too.
How could they train wiser hikers,
surely a plan is due!

Visioning Process is done now,
addendum is need quick!
How do we get wiser hikers ---
training indeed to stick!

Some think a fee is due now-----
 flying work isn't free.
Others say YELP is the problem,
it's a conundrum---see!

The Bear went over the mountain
to see what he could see!
He saw a really big problem;
in Forest Land of the Free!