by Timothy Rutt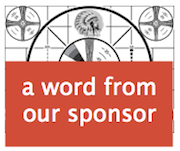 Robert Frank did not start out to be an interior designer.
"I initially started doing work for myself," Frank said, "because I would buy houses and flip them."  He found that he had a particular affinity with kitchen and bath design.
"Doing a whole house is a good foundation for my knowledge base," Frank said,but he enjoyed the challenges involved with rooms that required plumbing.  "I think I enjoyed doing kitchens and baths more -- it's more system-related, and like a puzzle.
"I get systems to work together and make it into a beautiful space."
Architecture as foundation
Soon, he started getting work designing kitchens and baths for others, which led to forming Robert Frank Design, which he operates from his Altadena home.  "I do interior design, but my specialty has been in kitchen and bath design," Frank said.  "It's a smaller version of doing a whole house, but the more challenging part of doing a whole house.
"We like to use the architectural design of the house itself as a foundation for our kitchen and bath designs. From there, we try to update the design to integrate the modern conveniences and current fixtures and finishes that work in harmony with the architecture of the home. This way we avoid designing and installing a trendy kitchen which may look dated in just a few years.
"I feel that one of the most important important benefits of using a designer is the designer's ability to focus on the best design choices for a specific project. Especially for my clients on a tight budget, I stress that good design is not necessarily expensive design. I always explain that, for the same cost, one can make good design choices or bad design choices. It's with the help of a designer that the client can gain an overall focus of the project and narrow down best choices for the client's needs.
Design challenges
Frank says that "I'm rarely hired to do a straightforward kitchen or bathroom remodel -- I usually have something on a budget, or a house challenge to deal with."
Frank says that most of his work comes from referrals from past clients.  His first meeting with a client is a consultation, "which is more of a brainstorming session with the client," Frank says.  "I'll get a knowledge of their personal style or lifestyle, and throw out a few ideas in order to define the project itself.
"When I do a consultation, I don't charge for it -- it's a way to find out if we work well together."
At the same time, he'll go through his portfolio with them to show examples of past work.  If he's hired, the next step is setting up a budget.
Particularly with people who are working with a designer for the first time, Frank says he will set up a budget which includes fees and costs.  It will also include a line item list of all fixtures and finishes that will be used, to arrive at a baseline price.  If that's agreeable, then the design comes in.
A kitchen and bath to love
"I will do a design of the space, put it on paper and work with the client to end up with a design that the client will be happy with," Frank said.  "I work with both budget conscious clients and clients where money is no object in the design of their dream kitchen or bathroom."
Once the design is approved, he will get bids from contractors.  "I work with my own contractors and cabinetry people, my own crew, although they don't work for me," Frank said. 
Some clients prefer to work with a contractor they know, and Frank can accommodate them.
"Then we start ordering fixtures and finishes and do the buildout -- and they have a kitchen and bath that they love," Frank said.
The whole time, he is working with the client during the building process to make sure it's something they want.  
Out of the box
"As an example, for clients on a tight budget, I often times work in out-of-the-box cabinetry into the kitchen or bath design. Careful selection of the countertops will give stock cabinetry an amazing look, far different than what you may see at the typical big box store."
Because of the nature of the work, Frank says he is adaptable to all challenges.  "I get clients where they will give me a time limitation up front.  As short as a month, that's pushing it, some materials will take a couple of weeks or even longer to acquire," Frank said.  "A standard kitchen, if cabinetry could be obtained quickly, could be done comfortable in two months, but if they need cut stone or special orders, it could take three to six months for a big kitchen project," Frank said.
"Bathrooms go much faster, because they're not as complex as kitchens.  If we don't use exotic tile or finish material, it could be comfortably finished in six to eight weeks."
Frank recommends that potential clients go to his website "to see what work I've done and see whatever they have in mind.  If my aesthetic appeals to them, then can email or call me and I can come out and look at the potential project.
"I love architecture, and doing kitchens and baths fills that niche for me, I love design and interior work, so that's probably the most favorable aspect for me because I just love  good design and beautiful things.  I love to please the client .  A lot of my jobs require client education, so it's fun to teach clients about fixtures, finish details and design.
That's why I find it so rewarding , in a nutshell," Frank said.  "It's rewarding for me to deliver a great space that the family will use for years and years."