by Timothy Rutt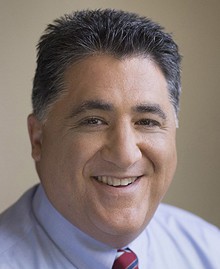 Former Assemblyman Anthony Portantino has been appointed to the California Film Commission, according to a release from Portantino's office.
Portantino, who represented Altadena and La Canada Flintridge in the state assembly, was termed out last yet.  He had represented the State Assembly on the Film Commission.  Prior to running for the Assembly, Portantino worked in film and television for many years. 
"I'm thrilled to be back on the Film Commission and very grateful to [Senate Pro Tem Darrell Steinberg] for this appointment.  I came to California from New Jersey to pursue a career in entertainment and being in a position to serve on the Commission lets me continue that passion and association. During my last term in office, I believe I was the only former filmmaker in the legislature where it is imperative that California's core industry has someone with practical entertainment knowledge and experience," commented Portantino.
"Anthony has been a consistent champion of the film and television industry and in the effort to keep this vital industry right here in California," said Film Commission Chair Keith Weaver. "His broad experience and deep commitment to Californians have served the commission and the industry very well.  We are so glad to have him back."
The California Film Commission is the implementation arm of the film tax incentive program.  It also maintains a database of California locations for filming, and offers online permitting for state property for filming.